by Sylvia Ursenbach Christensen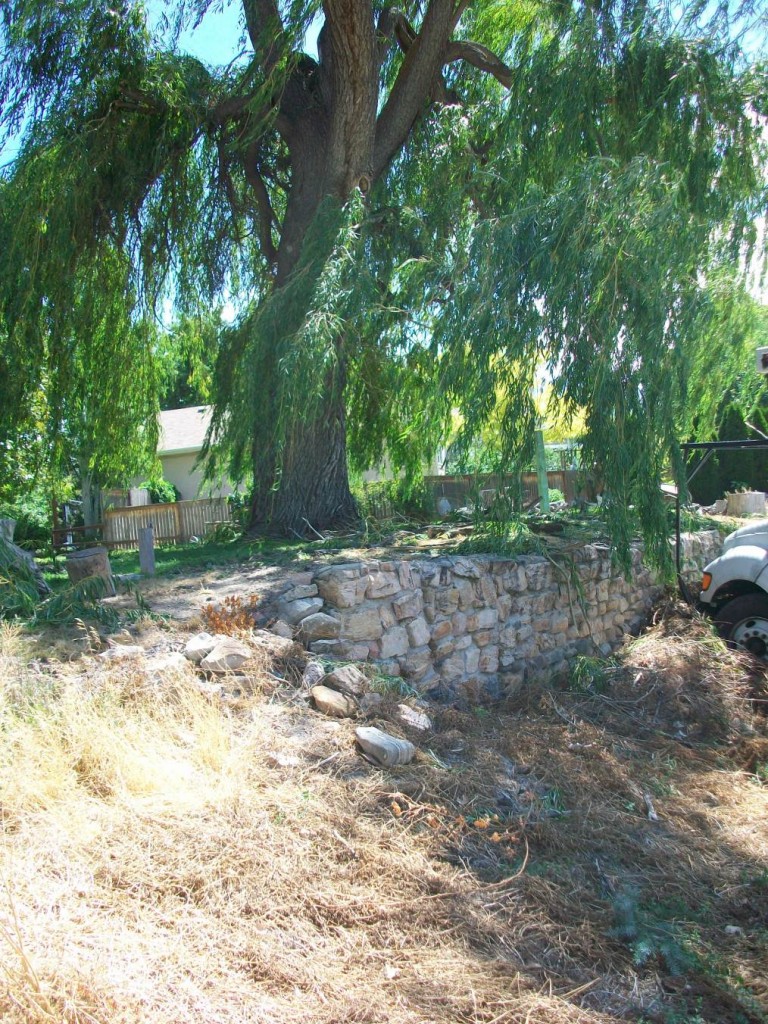 Last week, three women sat looking out a dining room window.  To a casual observer, they were just three older women, watching a tree service trim dead wood from a majestic weeping willow tree in the backyard.  The tree planted more than 60 years ago by one of the women assisted by her beloved mother-in-law, Rachel Bradford .  The tree that has witnessed much joy and heartache.  Nothing extraordinary about the scene, you might think. But that assumption would be wrong.
Three women, bound together eternally by their heritage.  All descendants of Carl and Nettie Ohlin.  Carl, a Swedish immigrant, came to Utah when nine years old.  His parents left Sweden to be with the Saints in Utah.  Nettie's father left England with his mother.  They, too, came seeking Zion, the opportunity to be with the Saints, to worship their Creator as they believed.
Carl and Nettie were hard working people.  Not wealthy or educated in the eyes of the world, they didn't have six years of formal education between them.  But they were rich in knowledge, and wisdom.  Carl was a carpenter, a craftsman with wood, who also tended a large garden and a few animals to provide food for his family.  When not working, he read, continuing his education to the day he died.  Nettie was a homemaker without equal.  Equally at home in the kitchen, garden, or at her sewing machine, she fed and clothed her family by the sweat of her brow.  She quietly served and enriched the lives of neighbors for miles around her rural home.  Her hands were never still, except in sleep.  Their goal was to see all their children complete high school.  They accomplished that goal.
Five children came to that home.  Three daughters and a son, followed nine years later by another daughter.  At that window sat Aunt Ethel, along with Bernice, my mother, and then me.  Together, we have 240+ years experience in life.  Each of us a wife and mother, with vastly different lives.
Aunt Ethel has been and continues to be a journalist.  For 35 years, she was Women's Editor for a local newspaper.  She also wrote a column, From Out My Window.  That column, on occasion, included tales of her nieces and nephews.  Retired,  she wrote books of local history and musings about life.  Never afraid of adventure, she embraced technology with enthusiasm, and her  column was reborn, on her blog.  Along the way, she raised two sons, John and Bill, an adventure itself!   With acres of land "out back",  the boys had adventures only imagined by boys today.  Ethel has lived much of this life alone, but never lonely.  "Brad", my uncle Arch, passed away more than forty years ago. 
Bernice, my Mom, the woman who gave me life, hasn't worked outside her home since Dad returned from Europe a year after WW 2  ended. But she has worked.  Seven children came to her home.  Like her ancestors before, she worked to feed and clothe her children, and her time outside the home always included service to God. For many years, she served children in classrooms, schools, district, and state PTA positions.  She has a large posterity, who honor her as mother, grandmother, and great grandmother.
With this heritage, I grew from infancy to adulthood.  Like my mother, I have seven children.  Like my mother and aunt, I have faced challenges.  I attended college, received a degree in medical microbiology, and worked for a time in that field.  When my children were in school, I returned to part-time work as a para-educator.  Children grown, I returned to college for a master's degree and teach middle school science.  Like my mother, I, also, spend time in service to God.
So, what did we discuss, three women with different insights on the world?  We didn't solve world problems, didn't mention politics, or religion, but God?  Often.  And while the weather received only passing comments and Education reform wasn't on the agenda. 
Aunt Ethel talked about Brad.  She described the land, owned by his family since a Land Grant in the 1850's.  She told of the old barn that sat near the site of her home.  She described a near-death experience Brad had as a very young man.  She told about Gram, her "more than" mother-in-law, her only mother after the death of Nettie sixty years ago.  She shared her belief that our experiences are not coincidences, but in the hands of One who knows us and what we need.
Mom spoke of her childhood memories of Uncle Arch.  Her childhood memory of hearing that Arch was dying of pneumonia at the age of 17 .  He did too, but 'returned' to live another 35 years, and Ethel tells that he cherished and kept that wonderful experience.  Mom told of a telegram from Santa, tucked in her cedar chest today, sent to a little girl by her brother's friend, and later, brother-in-law, Arch.  Of how he would enter their home in winter, saying, "It's not fit outside for man or beast."  (And Ethel, his wife, recalled the second part of that old saying, "Even the ducks are walking.")
I recalled a childhood  day Aunt Ethel showed up in my room with a grocery sack filled with books from her personal library.  With perfect accuracy, she had chosen books I would enjoy.  As I read, the monotonous days of a long-term illness were brightened by the world of The Yearling, Freckles, The Girl of the Limberlost, and the enduring love of Random Harvest.  
Three women sat, looking out a dining room window, bound together eternally by the heart strings of love.  Watched over by The One, The Source of All,  who also knows all.  Such a day may not happen again.  But, for those hours, we shared the view "From Out Ethel's Window", and it was beautiful.
________________________________________________
Thank you, Sylvia Ursenbach Christensen, the first of the next generation of our family.  It was a day I had expected to be chaotic, what with both visitors and tree workers scheduled, but turned out to be a day I will cherish and remember.  My Second Son, Bill was there to be with the men, while I enjoyed 'family'. And, I'm brave enough to know and to say that it just might be the last time the three of us will be together in this 'room' of Life.  Thank You God.
My tree looks wonderful.  Looks much taller and I will no longer shiver when high winds arrive, with fear of a big limb coming down on the yard and perhaps a roof. Wonderful.  All because of one man sky high in his small Control Tower, twisting around the sky and tree, and four men on my lawn gathering and taking to a truck the discards from above.  Terrific, but just as a reminder, you pay a goodly handful of 'sheckels' for that perfection.  Oh, me.