Pearls of Wisdom
This is You. This is me.
We are always
exactly at a point between the Past,
which is as dark, or light, as we have made it,
Drop the Past
and the Future
will be as light, or dark, as we will make it.
Ethel Bradford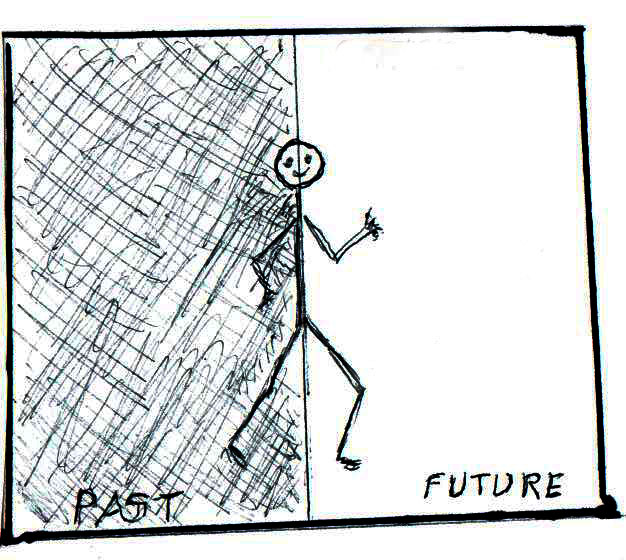 Courage doesn't always roar.
Sometimes it's the quiet voice
At the end of the day, saying
"I will try again tomorrow".
                               Anonymous 
I can't do it alone God, bur with you I can do anything. 
          Milton, in 1666, said:
"Our Mind can make a
Heaven while in Hell,
Or a Hell while in Heaven."
There are no Baby Spirits
But there are Spirits in Baby Bodies.
There are no old worn out spirits
But there are Spirits in old worn out bodies.
                                       Ethel Bradford 
                                                                               Have I done any good in the world today?
Have I helped anyone in need?
Have I cheered up the sad?
Made someone feel glad?
If not, I have failed indeed.
           Old Mormon Hymn
What Thou Art, I Am and
What I Am, Thou Art.
We never know How Strong We Are, until
How Strong We Are is all we have.
The Light of God surrounds me
The Love of God enfolds me,
The Power of God protects me,
The Presence of God watches over me,
The Mind of God guides me,
The Life of God flows through me,
The Laws of God direct me,
The Strength of God renews me,
The Beauty of God inspires me,
Wherever I Am, God Is.
         Charles Fillmore, co-founder of Unity
Life is not to be spent waiting for the storms to pass
But learning how to dance in the rain.
                 Life is one long unbroken sentence, with never a Period.  Our physical birth was when we left one of God's Preparation Rooms and stepped into His Human Room, and when we 'die'? Nothing will 'die', but only a step into whichever of His Rooms we were ready for.
                  We know not what Rooms we have lived in, but, there will come A Day, when we will know that every room has been  in God's Many-roomed Home. and that we have never been, and never will be apart from that Home. Only different Rooms for different Learning.
               And we'll one day find a glorious Room and know our long, journey of seeking and separation is over. We are Home, have always been, but failed to know that ALL Life has been and still is, God's Home. Right Here, wherever we are. Home. God's Home.
—-
There is a Destiny that makes us brothers.
None goes his way alone, and
All that we send into the lives of others
Comes back into our own.
Edward Markham
We need to remember to be in the  
Present. That is an ironic
expression, because if we are
remembering, we are not in the
Present, but usually we get caught
up in thoughts and forget to
experience the Now. A bit of a Zen
Koan, 'remembering not to remember'.
Bill Bradford